News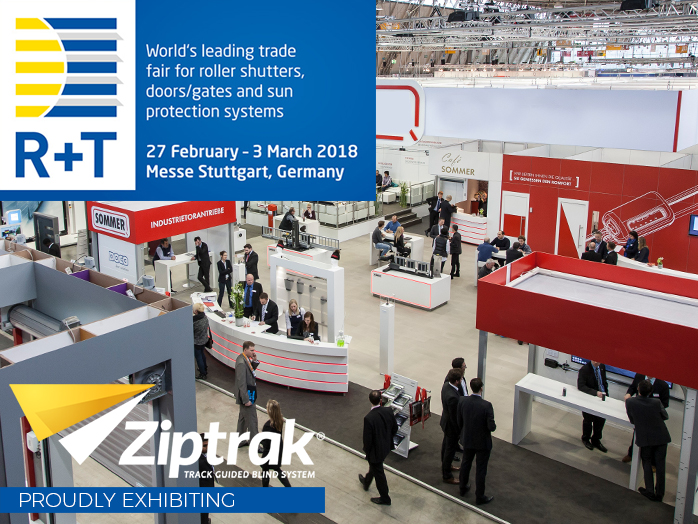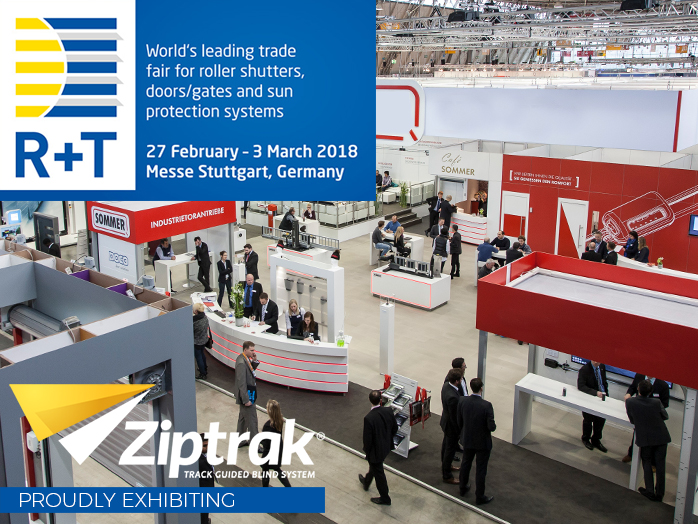 News
Ziptrak® is exhibiting at R + T 2018
Ziptrak® is proud to be exhibiting at R + T Stuttgart 2018 to meet with existing customers and develop new partnerships. After 15 years on the market, Ziptrak® is internationally recognised as a leader in outdoor vertical track-guided blind systems. Ziptrak® is sold through a network of hundreds of retailers and Authorised Fabricators, and is currently exported from Australia into 12 countries.
Visit us at Hall 7, Stand no. 7C78
27th February – 3rd March 2018
Messe Stuttgart, Germany
Ziptrak® will be exhibiting both our outdoor and interior track-guided blind systems at R+T Stuttgart. Our unique and patented spline for the outdoor system will be a key point of difference amongst a market of zip-based systems. Ziptrak's® spline is purpose-made for the application and uniquely qualified to provide a strong and robust outdoor track-guided blind system, ready to withstand strong wind, and the high expectations of consumers. The Ziptrak® system is also perfectly designed for Clear PVC blinds which are a sought-after solution for commercial restaurant and café applications around the world.
The Ziptrak® Interior system is an exciting addition to our new R + T Stuttgart 2018 display. The track-guided system allows a customer to easily control light, airflow and insects. The spring-balanced design allows it to be left at any height without the need for cords or chains. Ziptrak® Interior is popular in situations requiring total light block-out, such as bedrooms, home cinemas, hotel rooms or conference facilities. The product is also popular in kindergartens, schools or children's bedrooms since it does not require any cords or chains, therefore providing increased safety for young people.
We have a team of dedicated engineers, designers, marketing professionals and client support staff committed to constant product enhancement and exceptional support. We strive to deliver affordable products to end-customers that are also valuable and reliable additions to businesses both large and small.
With a recognised brand, innovative products and convenient marketing support, Ziptrak® is proud to bring our internationally competitive offering to new global markets. We look forward to seeing you there!