Complete Protection
Whilst other blinds have gaps on the left and right, track guided blinds connect at the sides, providing a completely sealed surface.
Ziptrak® outdoor blinds shield you, your space and your furniture from wind, rain, dust, glare and insects.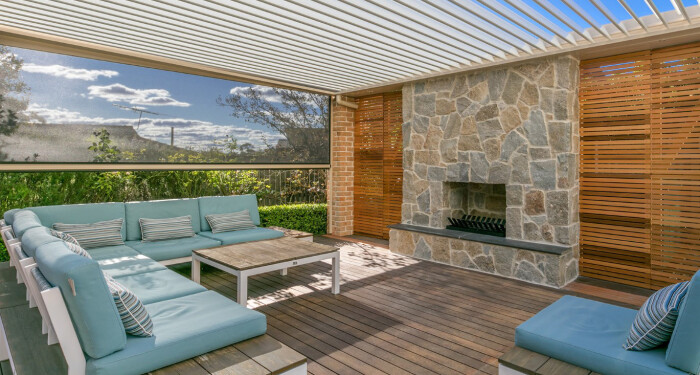 Simple hand operation
The patented and innovative Ziptrak® system provides simple and easy hand operation. No other system is as intuitive and effortless to use.
Secured into place
Ziptrak® outdoor blinds do not rattle in the wind, and can withstand strong wind. The blind can be locked at the lowest position, or left at any height for total control of the elements. Ziptrak® Interior blinds won't rattle when partly closed over an open window.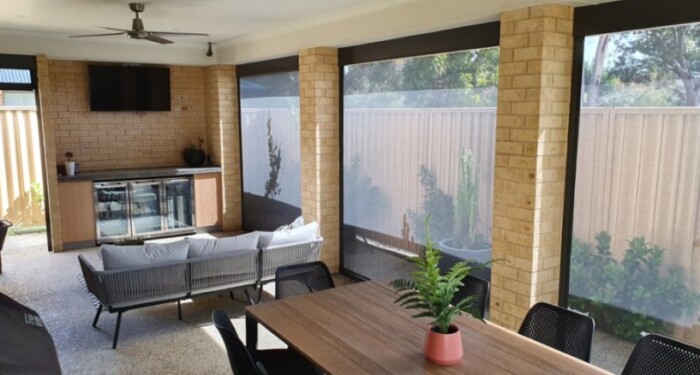 No crank, cords, chains or ropes
Crank operated blinds are difficult and time consuming to operate. Cords, chains and ropes are visually unappealing, potentially unsafe and frustrating to use. Ziptrak® offers simple operation and safety in a modern and unobtrusive design.