News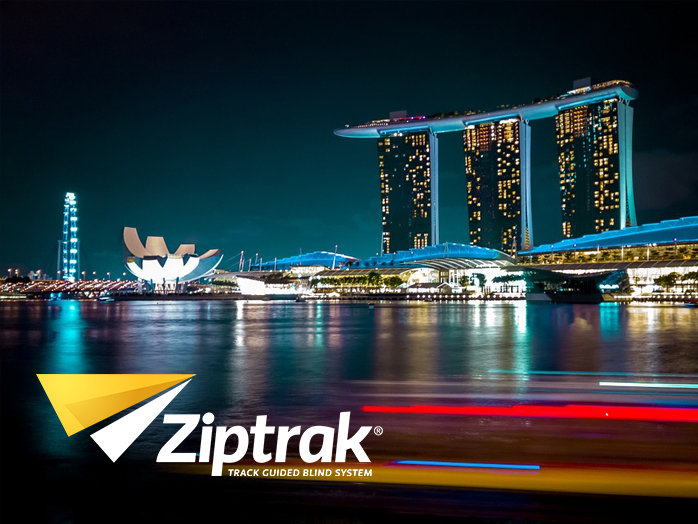 News
Ziptrak® Blinds Singapore
Ziptrak Blinds Singapore
Ziptrak® is please to announce that genuine Ziptrak® blinds are now available in Singapore. The Ziptrak® Singapore website is now live at:
If you are looking for outdoor blinds in Singapore, please visit this page to find a retailer servicing your area.
Love outdoor entertaining year-round? Ziptrak® blinds are the trusted solution for blocking wind, rain, sun, dust, insects, glare and providing privacy. Don't be at the mercy of the weather!
Ziptrak® outdoor blinds are the original and patented track-guided blind system commonly known as patio blinds, cafe blinds, alfresco blinds or shade blinds. With a 15-year history of innovation behind us, the Australian-made and Australian-invented Ziptrak® blind is built tough for years of outdoor use!
Unlike other products on the market, Ziptrak® patio blinds are built to withstand strong winds, meaning you don't have to worry about retracting your blinds all the time! Ziptrak® shade blinds or clear PVC blinds are spring-balanced, meaning you can push the blind to any position and it will stay there. Other brands require you to use cumbersome and unattractive crank handles, which take minutes to raise and lower blinds.
Protect your balcony from weather to reduce cleaning and spend more time enjoying the outdoors! Add another room to your home, uniquely connected with nature but with control of airflow, light and temperature. If you're looking for Ziptrak blinds Singapore, now is the time!