News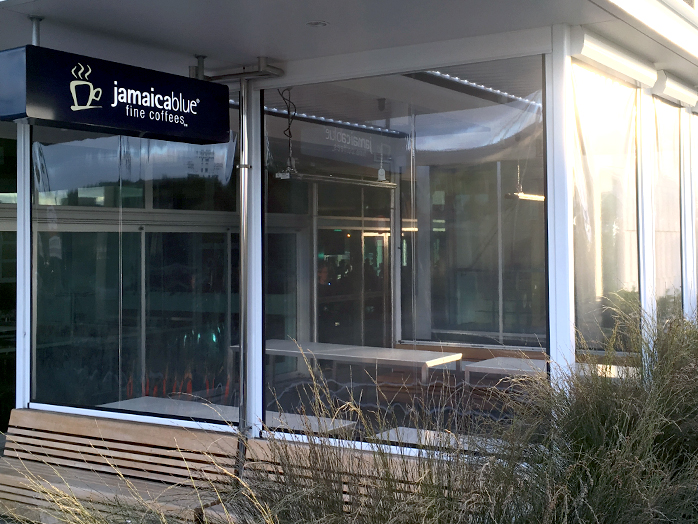 Outdoor cafe blinds are a great choice for protecting your outdoor entertaining area from wind, rain, dust and insects. The clear or tinted PVC surface, does not allow wind or rain to penetrate, providing a high degree of protection for your outdoor space. You'll spend less time cleaning in preparation for guests, and be able to spend all night outside, protected from the elements!
Many commercial restaurants and cafes use Ziptrak® clear PVC outdoor cafe blinds to protect their guests from the elements during their dining experience. The blind is spring-balanced allowing it to be easily pushed into any position and stay there. Additionally, due to its patented track-guided design, no wind or rain penetrates from the side of the system.
Not all outdoor cafe blinds are made equal though – make sure you consider a track-guided Ziptrak® blind! As you can see in the image below, there's not much point of having an outdoor blind, if the wind can enter due to the poor design of what are called "Channel Blinds":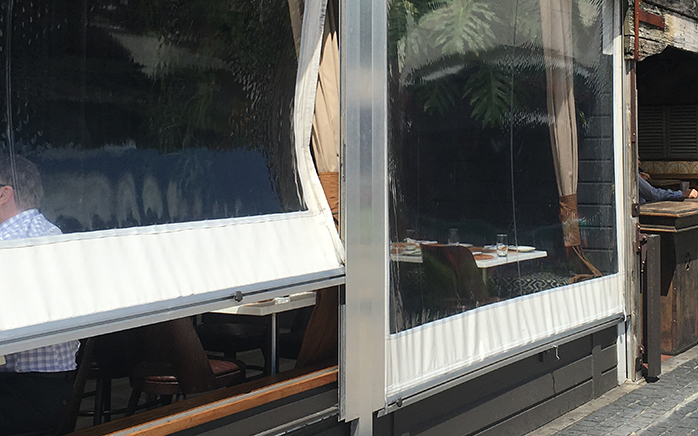 Pictured Above: Channel Blind – not a track-guided blind such as Ziptrak®
Ziptrak® blinds are a completely different design from Channel Blind pictured above, as our unique track-guided design holds the clear PVC material within the track. This means you'll have a reliable shield from wind and rain, that won't rattle or look untidy.
When considering outdoor cafe blinds for your home or business, make sure you ask all the right questions:
Is the blind track-guided?
Will it provide complete protection from wind and rain?
Can I leave it at any height?
Is it spring-balanced, so I can simply push it to the height I want?
If you're looking for more information on outdoor cafe blinds, be sure to download our catalogue, to learn more about how the Ziptrak® clear PVC cafe blinds may work for your home or business.