News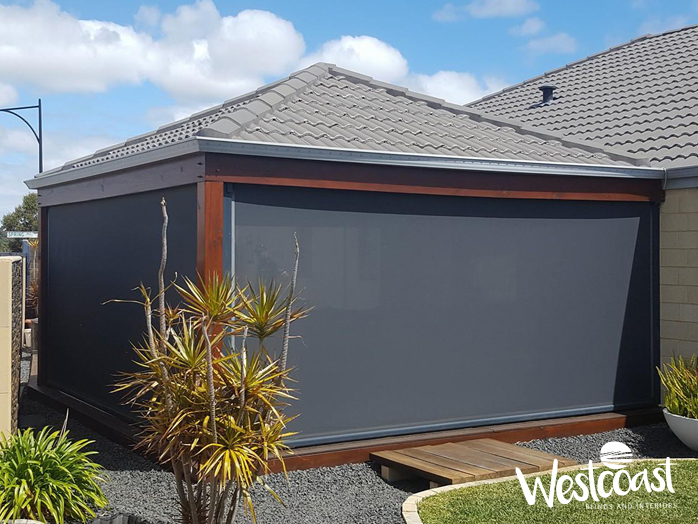 Are you looking for an innovative patio screen system to enclose a patio area? Would you like to block insects, wind, rain and sun to protect your outdoor living area year-round? Ziptrak® allows you to create a seamless flow between your interior and outdoor living space whilst being protected from the elements.
Retractable Ziptrak® blinds are mounted on the posts of your patio, allowing you to fully enclose a patio.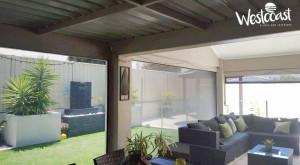 There are various benefits to enclosing a patio:
Additional entertaining area
Protection from flies, mosquitoes, birds and other pests
Reduction of dust and leaf debris (less cleaning!)
Maintains your view whilst creating privacy
Controlled airflow
Allows pets to be outside but enclosed
Minimal maintenance
Full weather control at a moments' notice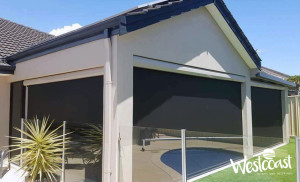 The robust, aluminium product is Australian-made and built to withstand years of rough outdoor conditions. The spring-balanced system allows you to leave the blind at any height. Being track-guided, Ziptrak® blinds don't let wind, dust, rain or sun to creep into your area from each side of the blind. Channel blinds don't offer this very important feature that almost all users of outdoor blinds are looking for.
Retractable screens, such as Ziptrak® have many benefits over fixed-screen installations to enclose a patio area:
Ziptrak® is much more affordable than fixed glass or other type of fixed panels
Retractable screens disappear in seconds. You can simply push a Ziptrak® blind up and it disappears into the pelmet. When the weather is good, why would you want to feel enclosed when its easy to retract the screen?
There's many different types of screen material, whether its clear PVC or sunscreen mesh. Both have different benefits, and there's a huge range of colours available.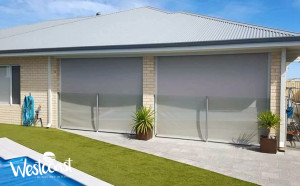 Enclosed patios go by many names, including sunrooms, indoor outdoor rooms, or screen patios. Retractable patio blinds like Ziptrak® are the perfect, affordable addition to creating a brand-new room in your home. They are compatible will all types of roof structure above, and simply require two posts to install between. Still wondering how to enclose a patio? Speak with your local Ziptrak® retailer for expert advice!
Outdoor blinds are the smart option for extending your home and creating the perfect space for entertaining family and friends!
Photo credit: Westcoast Blinds and Interiors