News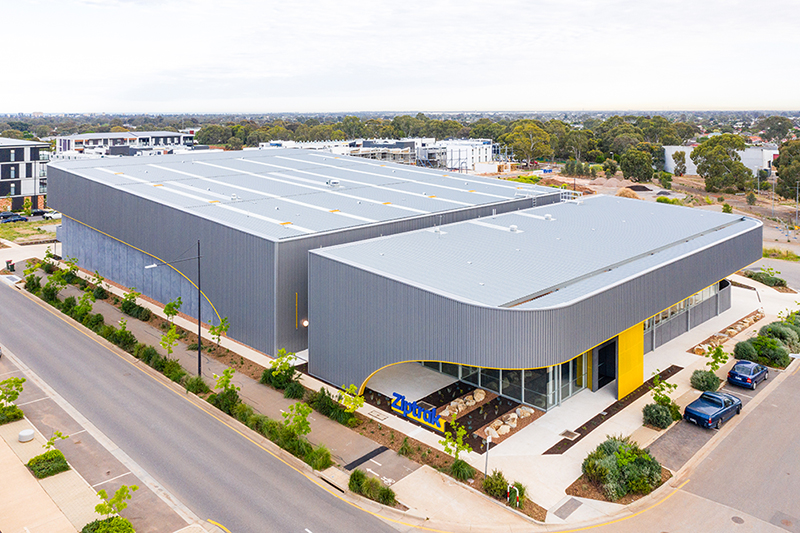 News
New location for innovation and growth
We have moved to our purpose-built facility in the heart of the Tonsley Innovation District, consolidating three Ziptrak® locations into one 3,500m2 custom-made building, hosting manufacturing, assembly, distribution, office spaces, plus a dedicated area for prototyping, research, and development.
Ziptrak® is the original and patented track-guided blind system, the leading system with the smoothest spline system available allowing the blind to glide effortlessly whilst retaining cross blind tautness. The unique design ensures our blinds continue to operate in the harshest conditions, adding value and comfort to people's living environments.
This new site with top-of-the-line machinery for manufacturing and increased warehousing is a crucial component in improving stock availability and order to supply turnaround times, improving our ability to service our ever-growing Australian and Global Ziptrak® network.
We are a family business, proud of producing Australian made products and supporting hundreds of businesses in the network. We continually invest in growing the relationship with existing and new fabricators and retailers that share our values in offering high-quality products and exceptional customer service.
"Ziptrak®, proudly produces Australian-made products known worldwide for their robustness, reliability, and innovation".
Our new facility demonstrates Ziptrak's willingness to continue to invest in innovation, product improvement and network training and support to bring the best, most innovative products to the market more quickly.
We are committed to ensuring all partners within the Ziptrak® network continue to benefit from products and systems that consumers request by name and love to use.