News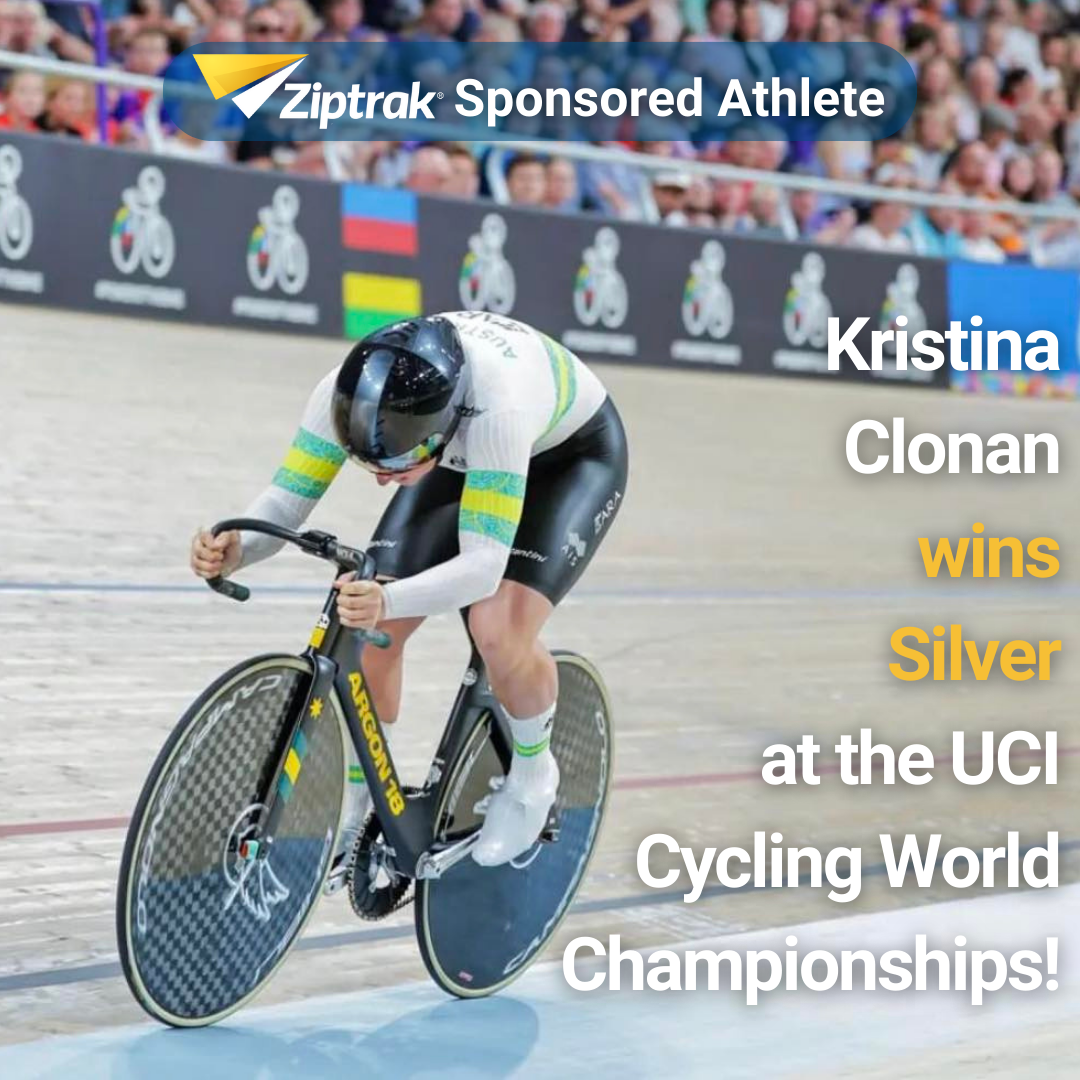 News
Ziptrak® Sponsored Athlete wins Silver for Australia at the Cycling World Championships
The 2023 UCI Cycling World Championships saw Kristina Clonan, the only women's sprinter in the Australian team, deliver the performance of her life as the penultimate rider in the 500m individual pursuit.
Recording a career personal best time of 32.956 seconds, she flew at an impressive average speed of 54.618kph over the two laps.
We've had the honour of sponsoring Kristina for the past year, and we're celebrating this prestigious Silver-medal win for both Kristina and Australia.
Well done, Kristina!
Keep up to date with Kristina's global races and wins on her Instagram @kristinaclonan
Photographer: Alex Whitehead