News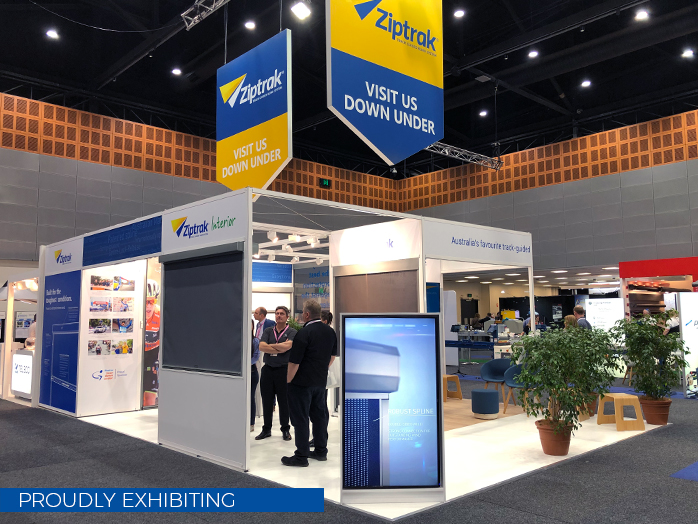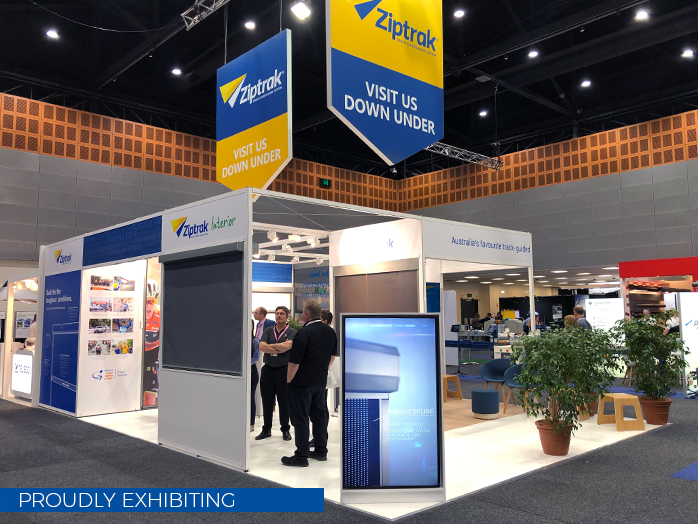 News
Ziptrak® presents new products at SuperExpo 2019!
The team from Ziptrak Pty Ltd travelled to the sunny Gold Coast to present at SuperExpo 2019 from the 12th to 14th of June. The trade-only event showcasing the latest fabrics and textiles, components, equipment for the window furnishing and specialised textiles industries.
Held at the Gold Coast Convention Centre, the event was a fantastic opportunity for our team to connect with new and existing partners in the Ziptrak® network. We spoke with Ziptrak® Retailers, Fabricators and Distributors from within Australia and overseas about exciting new components and developments.
Click to listen to Tony's Interview at SuperExpo 2019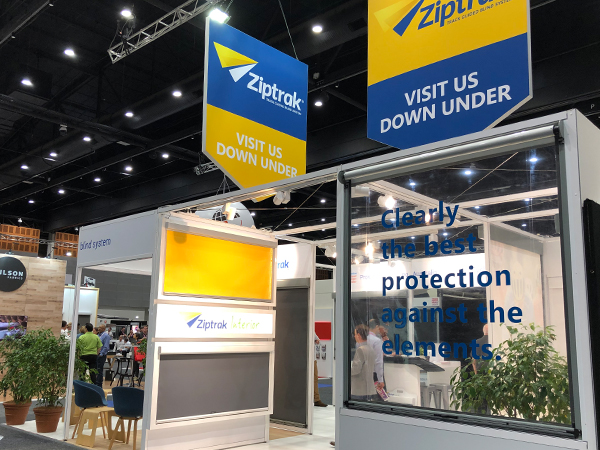 Tony de Maaijer, founder of Ziptrak Pty Ltd and inventor of Ziptrak® Outdoor Blinds was delighted to be inducted into the Blind Manufacturing Industry Associations Hall of Fame at SuperExpo 2019. Tony and his wife Gustie de Maaijer have had a significant impact on the industry as the popularity of the new track-guided outdoor blind category has resulted in job creation throughout Australia with many small and large businesses that distribute, fabricate and retail Ziptrak® products.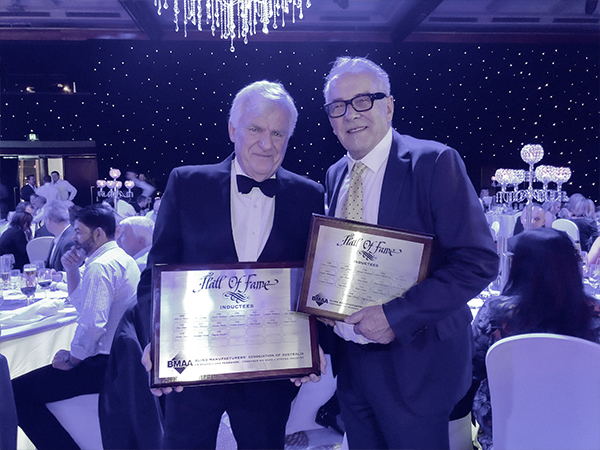 (Left: Chris Nolan of Nolan Group | Right: Tony de Maaijer of Ziptrak®)
Under Tony and Gustie's direction, along with the Managing Director their son Marc de Maaijer, Ziptrak Pty Ltd has vigorously pursued international markets, proudly delivering an Australian invented, designed and made product to 13 countries.
Tony was inducted alongside Chris Nolan, who is the founder of Nolan Group; the company which distributes Ziptrak® products with warehouses in every Australian capital city.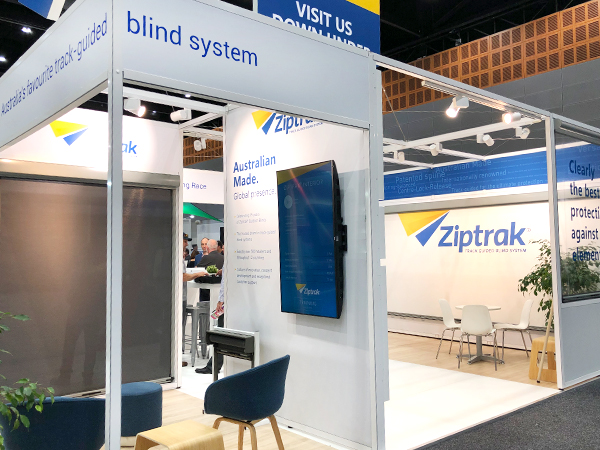 After 15 years on the market, Ziptrak® is internationally recognised as a leader in outdoor vertical track-guided blind systems. Ziptrak® is sold through a network of hundreds of retailers and Authorised Fabricators, and is currently exported from Australia into 12 countries. Proudly designed and made in Adelaide, Australia, Ziptrak® continues to bring our internationally competitive offering to local and global markets.
One of the exciting new items Ziptrak® presented at SuperExpo is the new extruded aluminium – Streamline Pelmet. Available in two sizes, and an optional three-part design for rear-loading, the pelmet was well received for its superior aesthetics.
Additionally, we presented the Ziptrak® Interior system. The track-guided system allows a customer to easily control light, airflow and insects. The spring-balanced design allows it to be left at any height without the need for cords or chains. Ziptrak® Interior is popular in situations requiring total light block-out, such as bedrooms, home cinemas, hotel rooms or conference facilities. The product is also popular in kindergartens, schools or children's bedrooms since it does not require any cords or chains, therefore providing increased safety for young people.