News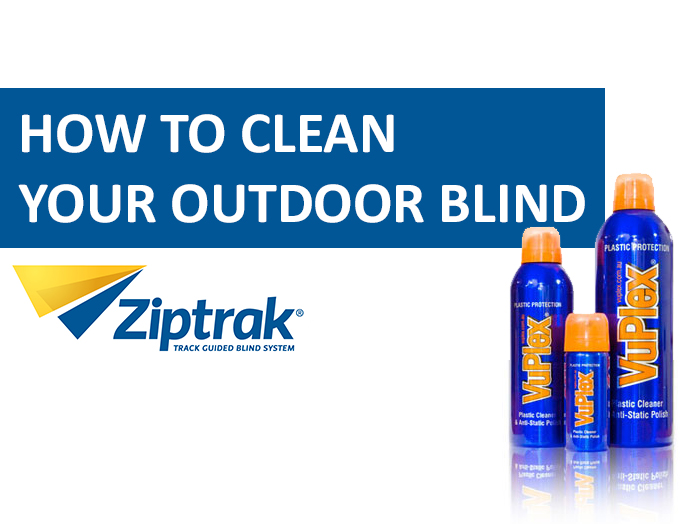 Proper cleaning and maintenance of your café blind is important to keeping it looking great and operating well for years.
Café blinds, otherwise known as outdoor blinds, patio blinds, pergola blinds or bistro blinds protect your outdoor living space. Wondering how to clean outdoor blinds; its not necessarily obvious!
Cleaning PVC Café Blinds
Café blinds usually come in clear or tinted PVC, which is a plastic, see through material which is completely solid and won't allow wind, rain or dust to enter. The plastic surface is porous and is susceptible to a range of environmental factors. Be careful to avoid scratching your blind when cleaning – always use a soft cloth with no abrasive surface. Never apply full strength detergents, cleaning fluids, soaps, insecticides or garden sprays to the blind material. We recommend using VuPlex® for cleaning PVC café blinds, which is commonly found at hardware and automotive stores.

Note: the blind shown is a traditional rope and zipper PVC blind. Ziptrak® outdoor blinds do not have ropes or zips.
VuPlex® also assists with protecting the surface of the PVC which results in a clear finish for views through the PVC. Depending on the type of PVC installed, there may be manufacturer instructions on how to best maintain that specific PVC.
Cleaning Sunscreen Mesh Outdoor Blinds
We recommend cleaning the blind with a soft cloth and soapy cold water. Sunscreen mesh blinds are generally less sensitive than PVC blinds, but should always be treated with care. They're designed to withstand tough Australian weather conditions.
Always allow the blind to dry before rolling up to ensure moisture is not trapped within the layers of the rolled up blind. This moisture can damage the blind material over time.
Generally, we recommend that bird droppings are cleaned off any blind surface ASAP and that bore water does not contact the blind. Never allow petrochemicals or solvents to touch the blind surface and don't use a high pressure hose to clean the blind. Window cleaning detergents should also be avoided.
You can read more about our Operation and Cleaning recommendations by clicking here.
Reminder:
To achieve the best possible taut and flat finish, leave your blinds down as often as possible and locked at the bottom. This allows the material (skin) of the blind to rest, and appropriately adjust to weather conditions.