Help – Find a Retailer Search
Step 1
Visit our Find a Retailer page.
Type in your post code or suburb.
Click the search icon, or press enter.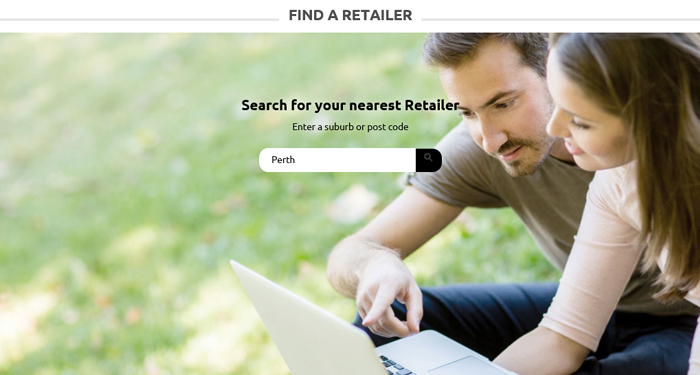 Step 2
The page will reload.
You will see a map with your four closest retailers.
The left hand side provides the business details.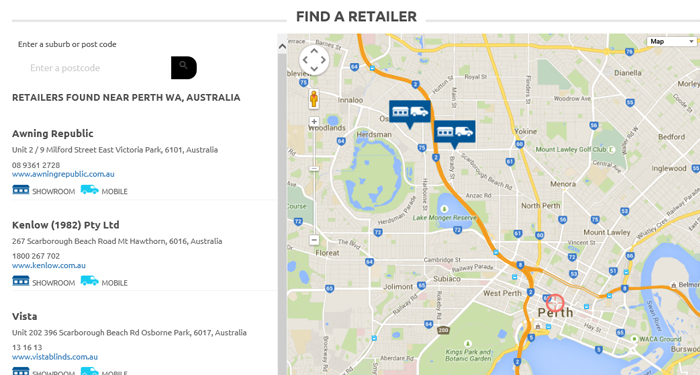 Step 3
You can zoom in and out on the map.
If you click on a map result you will be able to see the business details for that retailer on the map itself.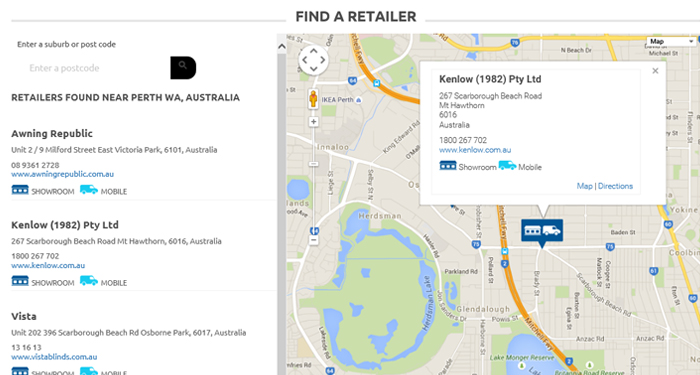 Search again
To search again, enter a suburb or post code up the top left hand side.
Click the search icon, or press enter.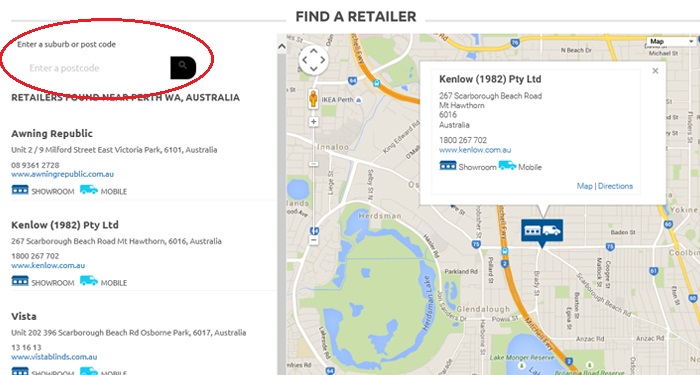 Showroom vs Mobile
Retailers that have a showroom will have dark blue icons on the map. These retailers also offer in-home consultations, making them also "mobile".
Retailers that do not have a showroom, and are only "mobile" will have light blue icons.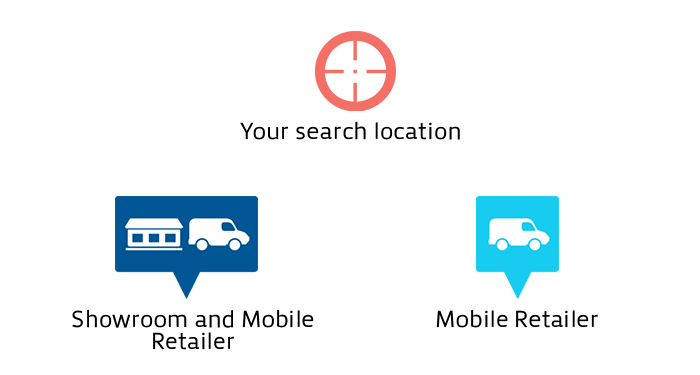 Using your phone
The Find a Retailer search will adjust for use on a phone.
You can view either a listing of retailers, or look at the map.
Switch between these options at the top.